PLUMBING Problems For Irving Customers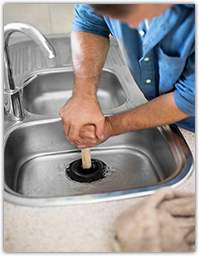 Are you having a Water Leak anywhere in the home that is causing your water bills to go up? We can assist you within a short time. We have effective methods of stopping your leaks and within a short time you could be on your way to lowering your water bill.
Is your Sewer Line blocked and sewage is backing up into your yard or your toilets? This is a serious health hazard that needs to be corrected quickly for the welfare of your family and neighbors. We can come in quickly if you call us and correct this problem.