Drain Cleaning Problems For Irving Customers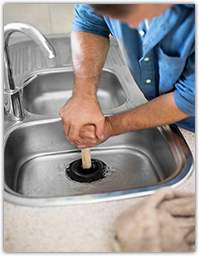 If your drain pipe is broken, we can replace it no matter where it is. If it is in the yard or under the foundation, we can do the digging to get to it and replace it. It is absolutely important to call us when you have a blockage that can't be cleared using a home plunger. Not only are our plumbers available to help you 24 hours, they are also knowledgeable and highly experienced to assist you.
We can do your sewer drain cleaning for your home any time that you need this help. We have the right equipment to perform this task. Our technicians will review your individual situation and make a determination as to the best way to proceed. The most important thing is that when we come to your home, we will not leave until we find a practical solution to your problem.