Garbage Disposal Problems For Irving Customers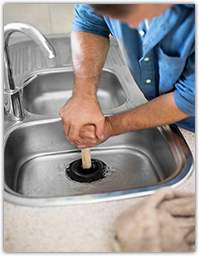 Are you wondering how to install a garbage disposal? Are you thinking of taking this repair on as a weekend project? It might not be as easy as you think especially if you don't have any knowledge of plumbing. It could also be a challenge if you don't have the right tools. You might also find that stores don't carry the exact type of disposal that you have. Our plumbers have the skills and the tools needed to complete this job satisfactorily. They can also work with different styles and can easily adapt them to your plumbing.
Are you wondering how to clean a garbage disposal? Have you noticed that it is not draining properly and could actually be clogged up? If you call our plumbers, you don't have to worry about this problem anymore. We can clean it for you and if it needs any repairs we can perform these as well.