Sewer Repair Problems For Irving Customers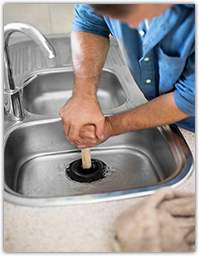 Do you have a busted sewer pipe and you don't know it? There is always a chance of a broken pipe if your sewage seems to be backing up in your home or spilling in the yard. You might not know this unless someone who has the equipment is able to look underneath your foundation or yard to see what is happening below the surface. Our plumbers have sophisticated technology that they use to review your drainage system.
If you need help with your septic tank because of leaks, spills or other drainage issues, we can help you quickly and efficiently. From a clogged toilet to cracked sewer pipes, we provide the solutions that you need to keep your home healthy. Call us any time even when you have an emergency in the middle of the night.