Toilet Repair Problems For Irving Customers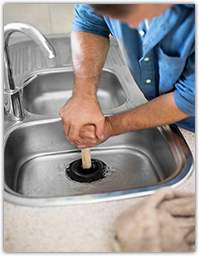 Is your toilet clogged and your plunger is proving ineffective in clearing the blockage? This tool is good for small blockages like too much toilet paper used, but can't handle bigger problems like a toy pushed down the toilet or a whole roll forced into the drains. We have very effective equipment that we use for these types of blockages. They reach farther than your plunger and can get the blockage cleared in a short time.
We are highly skilled in unclogging a toilet and can help your easily if you call us. You don't have to put up with blockages or shut down a toilet just because of it. Besides this being inconvenient, it is also unhealthy for your family. If you need to clean your bathroom toilets and because they are stained and no longer look as white as they were when you first moved into your home, we can help you.