Water Heater Problems For Irving Customers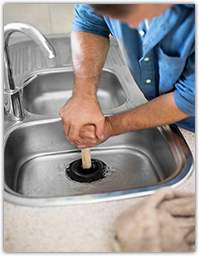 Other advantages of having an electric water heater include the availability of hot water whenever needed. Since these units heat water on demand they are good in saving energy unlike the type that always keeps tens of gallons of water heated all the time.
If your hot water heater isn't working properly, it is recommended that you call a qualified technician to help you. Some of the problems you could experience with this heater are loud knocking sounds due to the accumulated sediment coming into contact with heating element. We can clean your heater and remove this annoying sound. If you want to install a gas water heater because the unit you have now is aged and not providing you with efficient service, we can assist you. We have a lot of skills in making these installations or repairs and within a short time you could be enjoying plenty of hot water in your home.